https://www.toronto.com/news-story/9051767-toronto-s-canada-heilongjiang-chamber-awards-scholarships-to-students/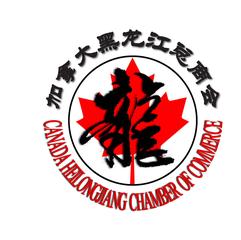 The Canada Heilongjiang Chamber of Commerce is supporting the education of outstanding North York and Toronto students through its first-ever Scholarship of Excellence Awards.
Entering its third year as a group for Canadian-Heilongjiang entrepreneurs and professionals across Greater Toronto, the CHCOC on Nov. 18 awarded scholarships at a gala attended by more than 1,000.
"This award aims to support and encourage the young generation of Canadian to develop in all aspects, discover their talents and fulfil their full potentials," the CHCOC said in a release.
Zhengyuan Xie, who attends the University of Toronto in downtown Toronto, was given the Excellence in Academics award.
Jeffery Li of Richmond Hill, a student at Crosby Heights Public School, received the award for Excellence in Arts.
Brian Yang, who attends Richmond Hill High School in Richmond Hill, was awarded the Excellence in Sports scholarship.
The first set of scholarship winners chosen by the Canada Heilongjiang Chamber of Commerce, seen at its gala on Nov. 18,include students from North York and downtown Toronto. – Canada Heilongjiang Chamber of C
_________________
CIReport
Awarding Chinese only?