MUHC deserves the millions in criminal's bank account: lawyer
Yanai Elbaz, front, and his brother Yohann Elbaz, left, arrive for their fraud trial at the courthouse in relation to the MUHC hospital Monday, November 26, 2018 in Montreal.
Ryan Remiorz/The Canadian Press
Montreal's English-language superhospital was the victim of the greatest corruption fraud in Canadian history, and one of the key players shouldn't benefit from the millions of dollars he has in the bank, the lawyer for the health centre said Wednesday.
Alexander De Zordo, lawyer for the McGill University Health Centre, asked Superior Court Justice Claude Leblond to award the $6-million frozen in Yanai Elbaz's bank account to the hospital to cover a portion of its losses.
In an agreed statement of facts tied to Elbaz's plea, the former MUHC manager admitted to giving privileged information to SNC-Lavalin to help its submission for the contract. Elbaz also admitted to denigrating SNC's competitors in front of the hospital's selection committee.
Elbaz and Arthur Porter, the ex-CEO of the MUHC who died a fugitive in Panamanian custody in 2015, received a total of $22.5 million to rig the bidding process to favour SNC-Lavalin, the statement of facts said.
Porter created a shell company that received the $22.5 million from the engineering firm. Elbaz then created his own shell company and received his share of the cash.
Elbaz admitted that all the money in the shell companies was proceeds of crime.
https://montreal.ctvnews.ca/former-muhc-manager-elbaz-pleads-guilty-in-snc-lavalin-bribery-case-1.4193261
Former MUHC manager Elbaz pleads guilty in SNC-Lavalin bribery case
https://www.theglobeandmail.com/canada/article-former-mcgill-hospital-manager-pleads-guilty-in-snc-lavalin-bribery-2/
CUSM: Riadh Ben Aissa plaide coupable
https://www.lapresse.ca/actualites/justice-et-affaires-criminelles/proces/201807/10/01-5189003-cusm-riadh-ben-aissa-plaide-coupable.php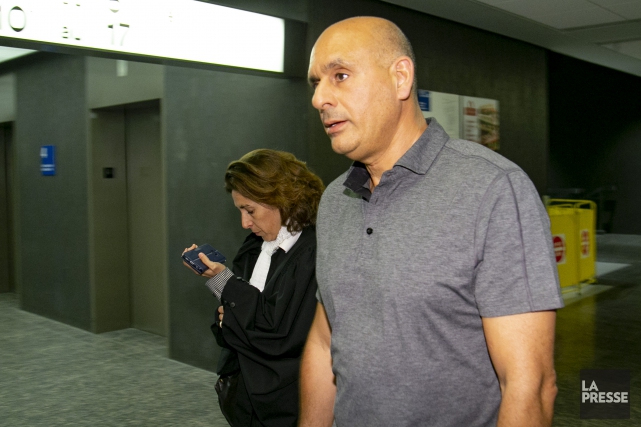 L'ancien haut dirigeant de SNC-Lavalin Riadh Ben Aissa à son arrivée au palais de justice de Montréal, mardi.
PHOTO DAVID BOILY, LA PRESSE
L'ancien haut dirigeant de SNC-Lavalin Riadh Ben Aissa a plaidé coupable cet après-midi à une accusation réduite d'usage de document contrefait, lié au contrat du Centre universitaire de santé McGill (CUSM).
M. Ben Aissa a avoué en cour cet après-midi avoir utilisé un contrat qu'il savait faux, afin d'acheminer 22,5 millions à l'ancien PDG du centre hospitalier montréalais, Arthur Porter.
Le faux contrat impliquait le paiement de cet argent par SNC-Lavalin à un «agent commercial» qui devait aider l'entreprise québécoise dans un projet de construction en Algérie. En réalité, cet agent n'existait pas. Le contrat servait à masquer le fait que l'argent était envoyé une compagnie coquille dans un paradis fiscal, contrôlée par Arthur Porter.
La thèse de la poursuite est que l'argent a été séparé entre M. Porter et son bras droit au CUSM, Yanai Elbaz. Un enquêteur de l'Unité permanente anticorruption (UPAC) avait déclaré à la Commission Charbonneau qu'il s'agissait de la «plus grande fraude de corruption de l'histoire du Canada», au pro rata de la valeur du contrat. M. Porter est décédé avant d'être jugé, et Yanai Elbaz est toujours en attente de procès.