Quebec high school history texts 'fundamentally flawed and must be withdrawn': EMSB report
Students in the Grade 9 and 10 Canadian and Quebec history classes are being taught a "skewed, one-sided view of the past that distorts the historical record," according to the committee report, a copy of which was obtained by The Canadian Press.
READ MORE: Montreal group pushes for changes to 'inadequate' high school history curriculum
The report is the result of work by three historians commissioned by the English Montreal School Board last June to review the controversial history program, which has been criticized by Quebec's Indigenous, anglophone and other cultural communities.
The program, compulsory in all high schools across the province since September 2017, "focuses narrowly on the experience of and events pertaining to the ethnic/linguistic/cultural group of French Québécois from contact until present day," the report says.
READ MORE: New Quebec history curriculum has population divided
It says Indigenous peoples are presented throughout the course as "other and antagonists, rather than human beings whose place was colonized by outsiders."
The texts largely ignore the contributions of Irish, Italian, Greek, Portuguese, Haitian and other immigrants while offering "no indication these groups helped to transform the city of Montreal," it continues.
Black history is virtually ignored, the report says, "and women are relegated to a few sidebars or disconnected paragraphs in both textbooks."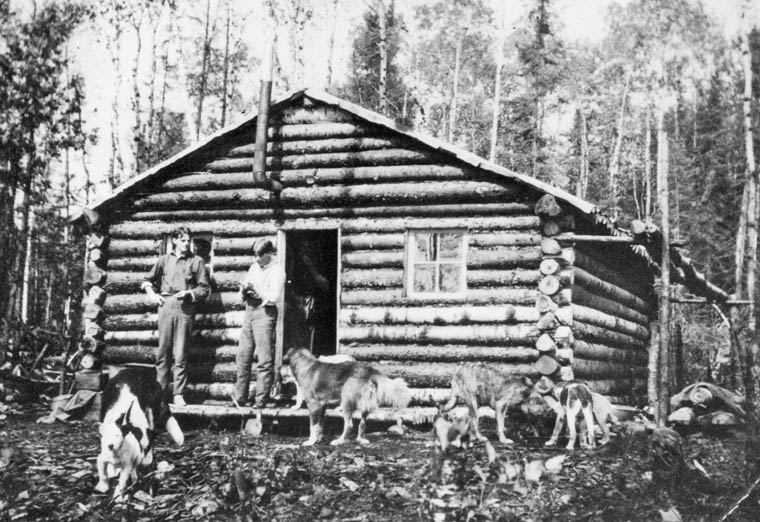 Newly arrived settlers in Val-d'Or, Quebec, 1932.
The birth of Val-d'Or occurred spontaneously with the discovery of gold in 1906 along the Cadillac break. This geological formation, rich in minerals, crosses the area south of the agricultural settlements of Abitibi, which extends into Ontario. The attraction of this region was clear as early as 1922, when a rich lode was discovered on the shores of Lake Osisko, which became the Noranda mine.
https://www.collectionscanada.gc.ca/immigrants/021017-2540.02-e.html
British, Irish, Scottish, Loyalist, American, German, Scandinavian, Dutch, Huguenot Families in Lower Canada and Quebec 1760…