https://www.bbc.com/news/world-us-canada-40879544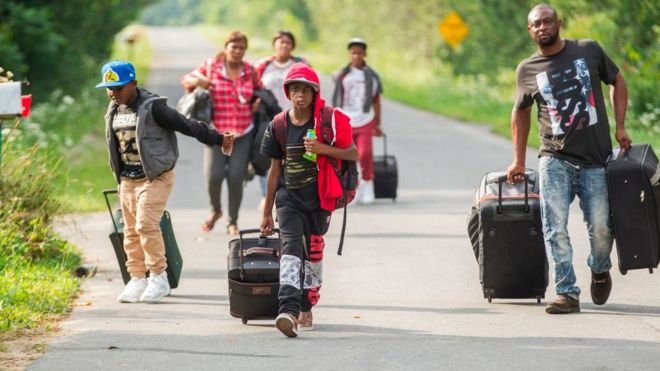 August 2017
The Canadian military is building a camp to house the growing number of refugees crossing the US border, officials have said.
The camp would house up to 500 asylum seekers in Saint-Bernard-de-Lacolle, Quebec, near Plattsburgh, New York.
The construction begins about a week after Montreal turned its Olympic Stadium into a shelter for refugees arriving from the US.
More than 3,300 people crossed into Quebec between 1 January and 30 June.
The military-built camp would house hundreds of asylum seekers in heated tents fitted with flooring and electricity while they wait for their refugee applications to be processed, said a statement from the military.
Patrick Lefort, a spokesman for the Canada Border Services Agency, told the Canadian Broadcasting Corporation there was currently a backlog of asylum seekers at Roxham Road, a popular crossing point near Saint-Bernard-de-Lacolle, Quebec.